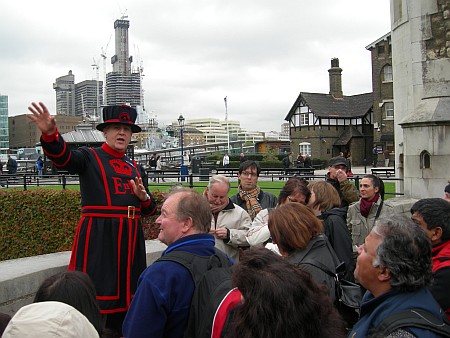 When Laurel and I went to England, we took the tour of The Tower of London.
It's well-worth the time and money to visit, if for no other reason than to hear the stories of the guards, who act as tour guides.
As our guide (the guard pictured here) began his presentation, he said something like this:
Before I say anything else, let me say this: "No. I have never seen any ghosts here." Every group has people who ask, "Have you seen any ghosts in the Tower of London?" and I reply, "No — because there are no such things as ghosts.
That's his opinion. He can believe whatever he wishes about ghosts. What's your opinion?
Better — I wonder what Jesus' teaching tells us about ghosts?
If you wonder, click the play button below to hear an audio file that addresses it.
Podcast: Play in new window | Download