This bush struck me as having some personality.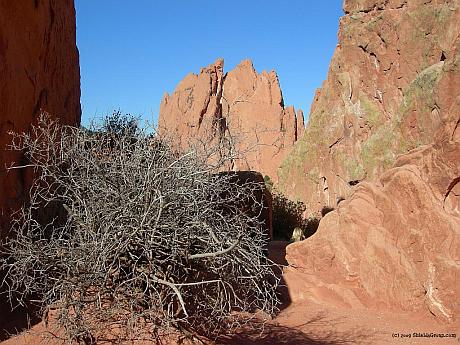 Clicking on the image will produce a larger rendering, suitable for Desktop Wallpaper.
A larger rendering of this image is available by clicking the image. Permission to use this image in any personal or non-profit setting is given. Contact Steve Shields for commercial use of this photo.